2020 Toronto International Boat Show
Starting on January 17, 2020
We will have over 80 boats on display ranging from sport boats and bowlders to wake boats, pontoon boats, jet boats, luxury cruisers and yachts.
Join us at the Toronto International Boat Show, North America's Largest Indoor Boat Show, from January 17th to the 26th.
We offer the largest selection of premium inventory and are the exclusive dealers in Ontario for the most sought after brands.
This year, we are bringing the best from Chris Craft, Nautique, Sea Ray, Robalo, Chaparral, Avalon and Pride Marine Yachts.
This is your chance to see what's new for 2020 and experience your dream boat.
The show also offers expert boating information, 200+ seminars, an abundance of family attractions and on-the-water boating activities.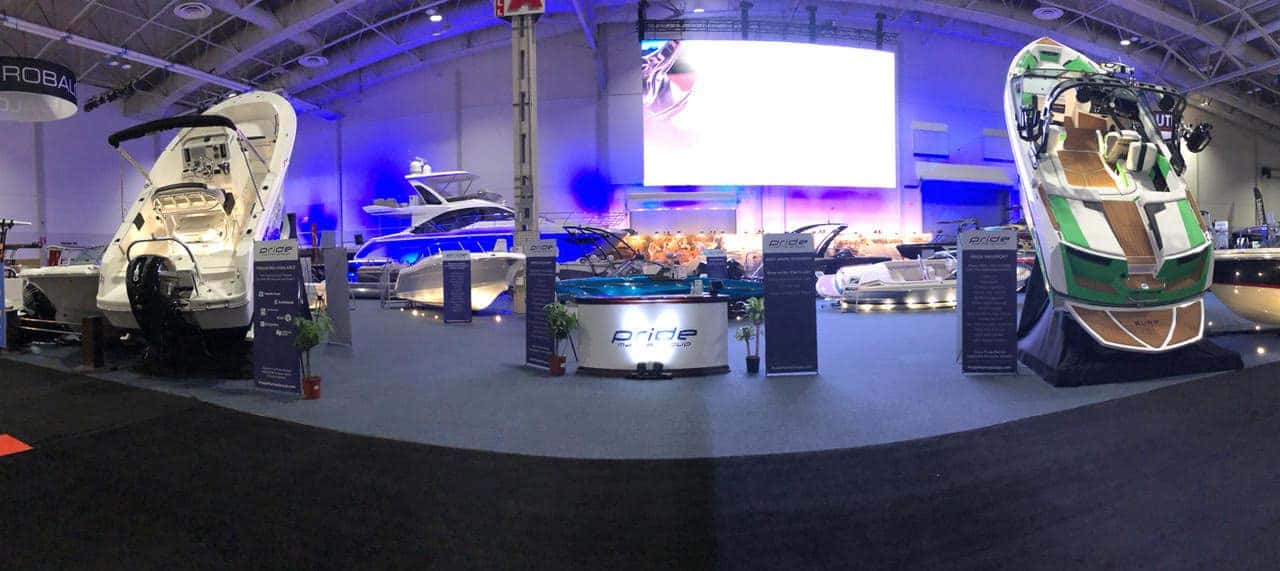 Visit our displays:
Pride Marine Group: Booth# 201/235
• Nautique
• Robalo
• Sea Ray
• New Brand (to be launched at boat show)
Chaparral Boats: Booth# 301
Pride Marine Yachts: Booth# 517
• Azimut
• Princess
• Chris Craft
Avalon Pontoons:
Booth# 100
Brands
Chaparral. Chris Craft. Nautique. Robalo. Sea Ray. Avalon. Princess. Azimut.
Join Our Newsletter
Stay up to date on the Toronto Boat Show and other events
Toronto International Boat Show
Enercare Centre, Exhibition Place
January 17 to 26, 2020
Visit Exhibits 100/201/235/301/517