Spring Maintenance Tips for New and Used Boats in Ontario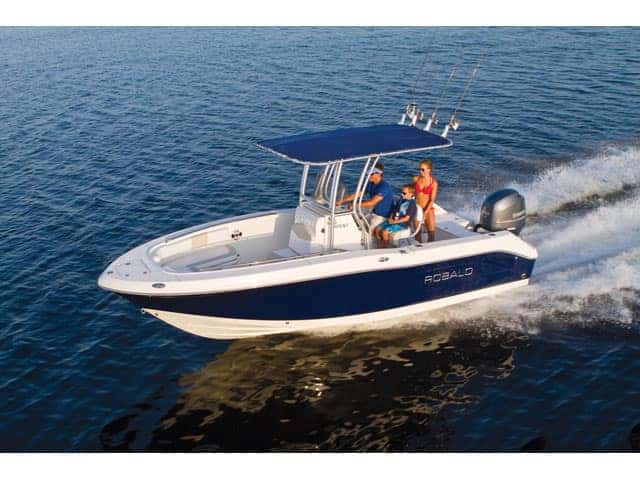 Big or small, new or used, basic or customized, every kind of boat needs to be maintained in order to ensure that it continues to operate properly, but to increase its lifespan as well. Luckily, routine maintenance is easy enough, and small repairs will keep your boat afloat, without breaking the bank. With Spring beginning, we're sure many of you are getting anxious to get out on the water. Keep reading for some of our maintenance tips to get your boat ready-to-go in time for the nicer weather.
Looking for new or used boats in Ontario to start your own boating adventures in 2017? Pride Marine Group has a large selection of both new and used boats, from the most trusted brands, in our locations all over Ontario. Give us a call at 1 (800) 991-3006 to get in touch with one of our representatives today.
Wash Your Boat
The easiest maintenance task that you can do is regularly wash your boat. If you boat in mainly freshwater, you'll be able to rinse the boat off easily using clean freshwater. If you tend to spend more time boating in saltwater, wash your boat off thoroughly with clean freshwater after each outing to get rid of any salt residue. Salt corrodes the metal, fasteners and other hardware on your boat, and also damages your gelcoat if it's been left on it too long. We recommend using a long-handle, soft-bristle brush and quality soap, such as a boat wash that is formulated for gelcoat. If you don't want to go out to get boat wash soap, car wash or even laundry soap will work as well.
Check the Boat's Propeller
If your boat has either a sterndrive or an outboard, you'll need to check the propeller as a part of your pre-launch routine. You should remove the propeller multiple times in a season to make sure the fishing line doesn't become entangled around the propeller shaft. If you notice that it has, you should have your boat dealer take a look at the gear case because the fishing line can cause gear case leaks.
While the propeller is off, inspect it for dents, chips, nicks, and other signs of damage; missing or chipped paint isn't an issue, but you should get the propeller repaired if you see signs of impact. Even small dents can result in your boat using excessive fuel and performing less effectively. A damaged propeller can also vibrate, which puts stress on seals and bearings;  which can cause additional damage to these components. Before you re-install your propeller, put some waterproof grease on the shaft to prevent corrosion. Then put the propeller and other hardware back on, in the same order that you took them off.
Change Your Boat's Oil
Just like your car, you will need to change the oil in your boat as well. Stern drive boats, inboard boats, and four-stroke outboards boats all require regular oil changes. The frequency depends on the model, but it is recommended to change the oil either once a year or every 100 hours of operation.
Unlike your car, there aren't very many places to get a quick oil change for boats; you'll have to either take your boat to your dealer or change the oil yourself. You might be nervous to change the oil on your own, but changing the oil in your boat's engine is easier than you think, and it can be done fairly quickly with the right tools. To change your boat's oil, you'll need an oil extractor pump (one that removes the oil through the dipstick tube), an oil wrench, and rags to catch the drips. For protection against excess oil, you can put an absorbing pad under the engine near the oil filter.
Looking for a high-quality and easy-to-maintain boat to start your boating adventures this Spring? Give Pride Marine Group a call 1-(800) 991-3006 to find out more about our new and used boats in Ontario.