Richer moments on the water lead to a richer life. That's why every Sea Ray is designed to make each moment exceptional.
From family fun to luxury yachting, we have the Sea Ray for you. We carry SPX, SDX, SLX, Sport Crusiers, Yachts, and the L-Series.
Sea Ray SPX Series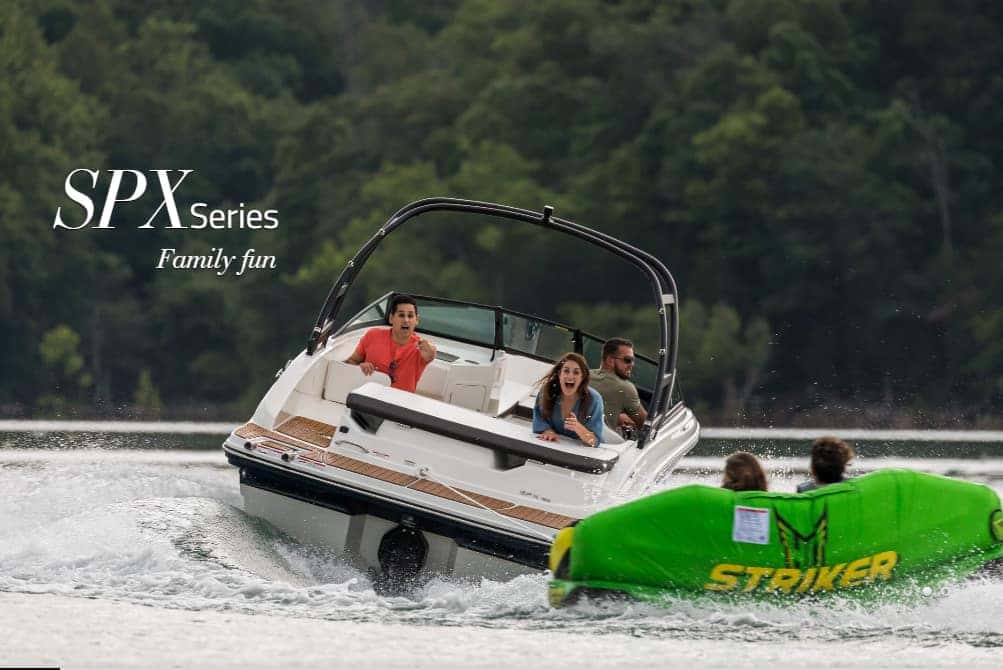 Sea Ray's all-new SPX family of sporty and affordable runabouts makes it fun and exciting to connect with the outdoors… and to do so with the greatest of ease. Incredibly affordable, amazingly easy to tow and run, and a real kick. SPX is your family's perfect ticket to long days on whatever waterways you want to enjoy.
View Our Sea Ray SPX Inventory
Sea Ray SDX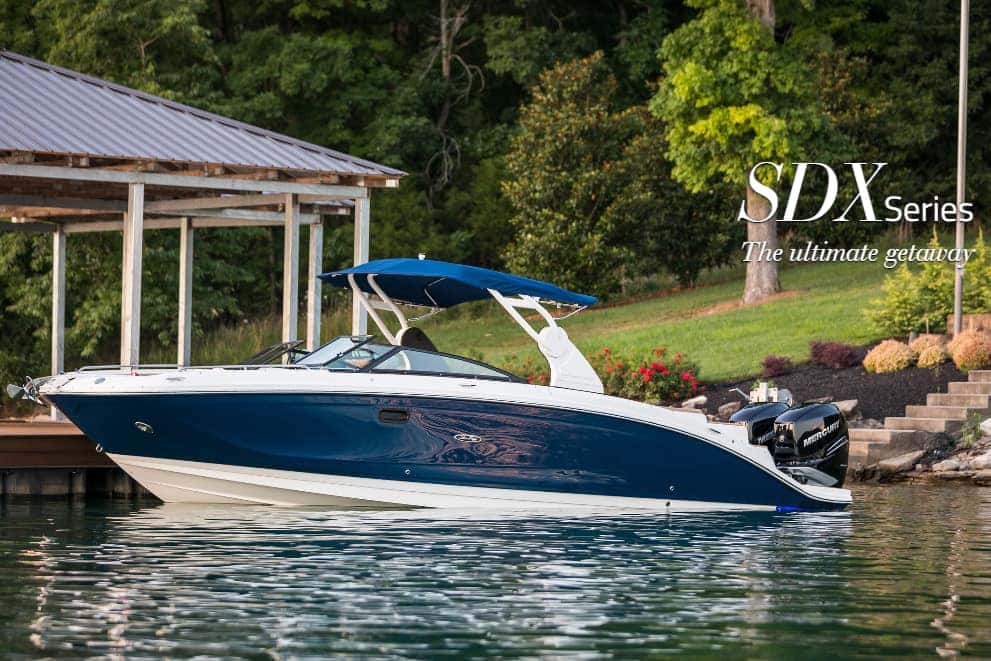 The SDX series lends a whole new shine to the deck boat experience, enhancing every social connection. The deep, roomy bow invites friends and family to relax and engage. Expanded storage tucks your crew's must-haves safely away. And when the water calls, jump on in, knowing the huge swim platform will welcome everyone back aboard. This durable runabout isn't just easy to maintain; it's easy to love.
View Our Sea Ray SDX Inventory
Sea Ray SLX Series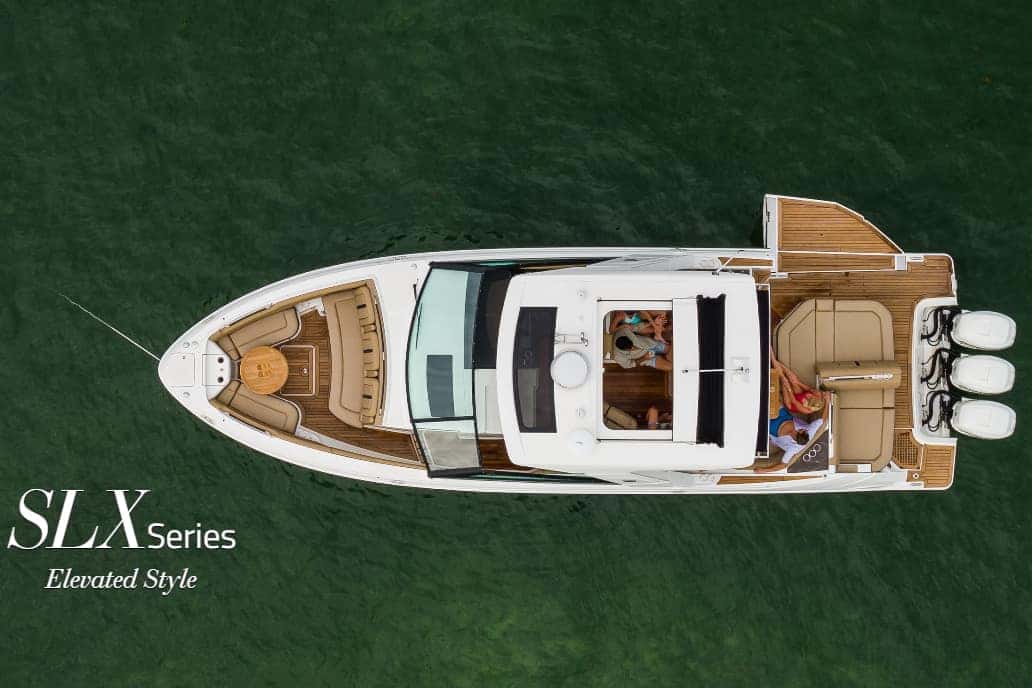 Excellence is a product of intention. It's a culmination of the right choices made for the right reasons. It aims not only to satisfy, but also to delight. For a boat to be excellent, it must delight on all levels, through technological advances that instill pride and confidence, and design choices that ensure comfort and contentment. Performance, convenience, innovation, ease. Sea Ray calibrates each of these qualities for maximum impact, producing a luxury sport boating experience unlike any other.
View Our Sea Ray SLX Inventory
Sea Ray Sport Cruiser Series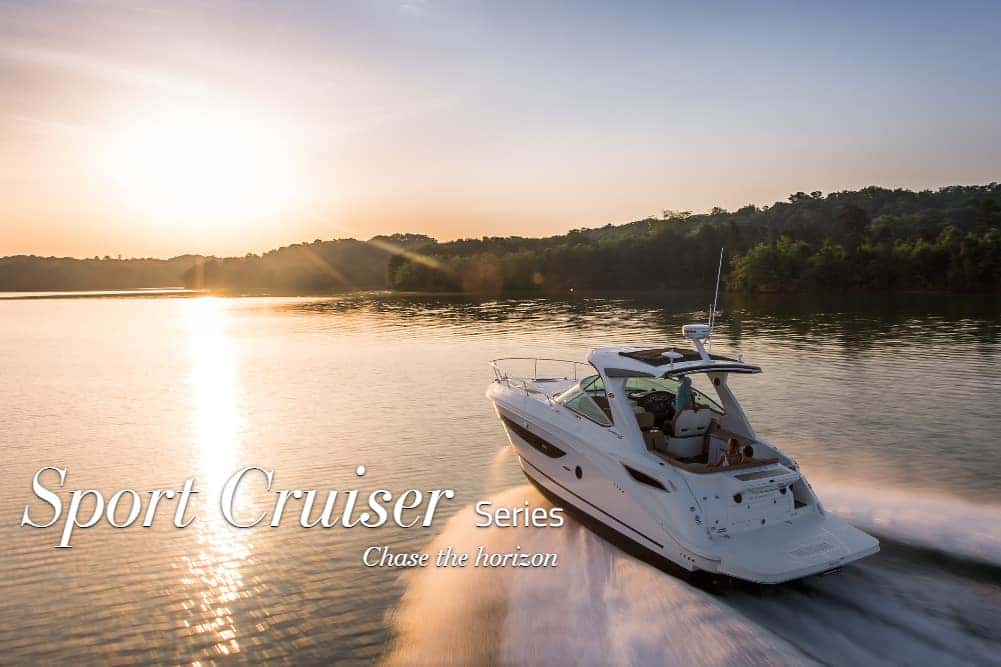 How was your weekend? You get that question nearly every Monday, but how often are you excited by your answer? How often do you launch into a story of water, sun and laughter that causes envy or makes you pinch yourself? How often do you wish Monday was Friday all over again? Enter the signature of the Sea Ray brand, Sundancers, and start an escape that will forever alter your weekend landscape.
View Our Sea Ray Sundancer Inventory
Sea Ray Sport Yacht/Yacht Series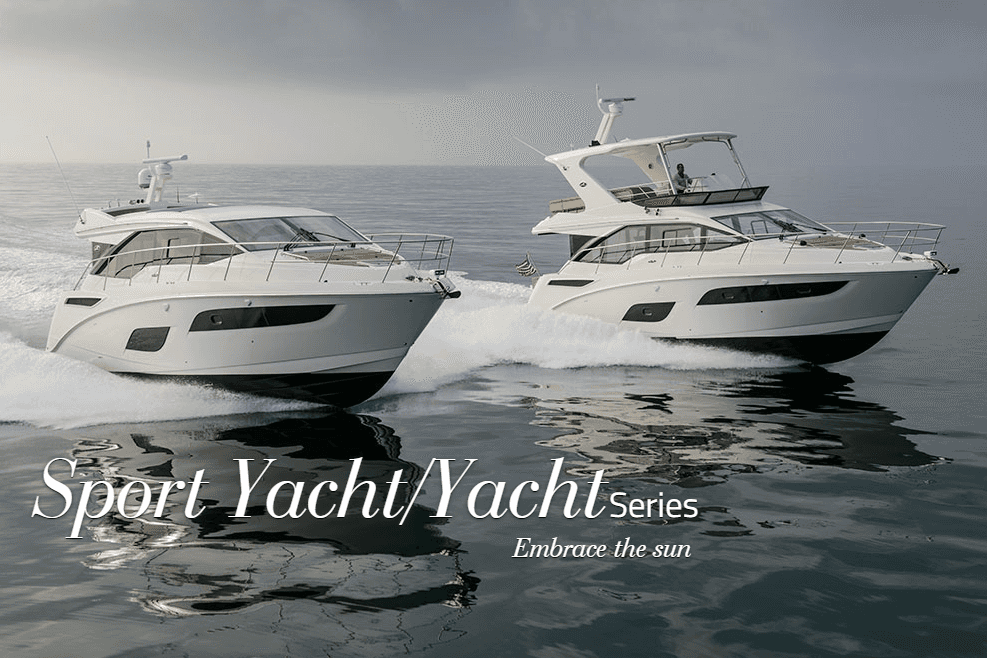 Sea Ray Sport Yachts and Yachts are designed specifically to inspire and transport, literally and figuratively. When every surface is soft to the touch and pleasing to the eye, when every line contributes to the sophisticated whole, the effect is unmistakable. Decades of craftsmanship converge in the legendary Sundancer and the sophisticated bridge models. Out on the water, it's easy to feel more alive.
View Our Sea Ray Sport Yacht/Yacht Inventory
Sea Ray L-Class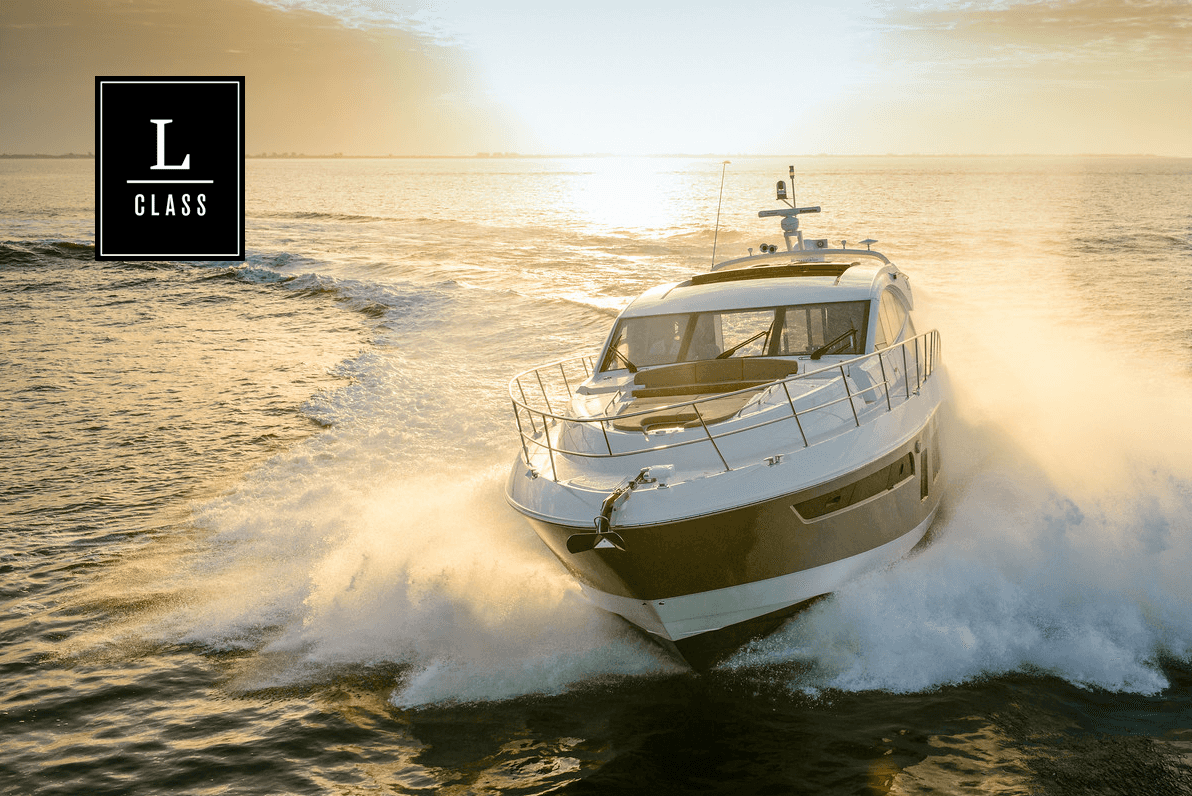 The L-Class is a stunning reimagining of just how sublime yachting can be. Brilliant aesthetics are a given, but these yachts prove there is no style so luxurious as style founded on commanding performance, rock-solid reliability and world-class craftsmanship. L-Class takes the brilliant foundation of Sea Ray's steadfast "below-the-waterline" capabilities and raises the bar on how better yachting is experienced. This is luxury with soul, with might, with beauty. This is luxury inspired.
View Our Sea Ray L-Class Series Inventory