What Items Do I Need For My Boating Adventure?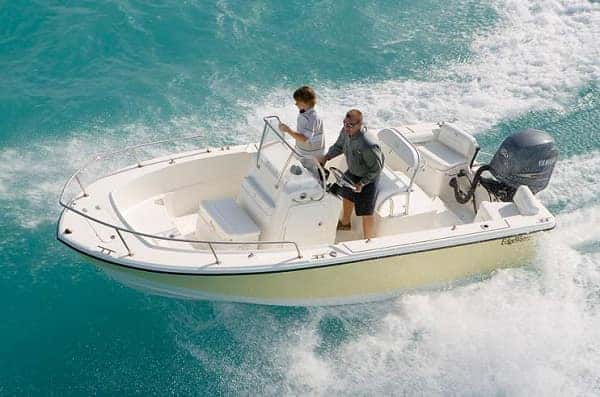 Your safety on the water goes far beyond just what kind of boat you are using. Whether you are riding a used boat you found for sale, or a brand new Chris Craft boat, you will need to follow a certain set of guidelines to ensure your safety, as well as the safety of your fellow passengers.
Find out our top boating safety tips, and enjoy the water without worry or hassle! Read more below.
Life Jackets
Make sure to have enough life jackets on board for all passengers. Take note, however, that not any old life jacket will do. You need to ensure that your safety equipment is Canadian-approved. Some flotation devices are not approved by the Canadian Red Cross, and could be less effective in the case of an emergency. Lastly, make sure the life jackets fit the passengers perfectly, as a poor fit could easily slip off, or make floating more difficult. This is especially important in the case of younger passengers who aren't as strong of swimmers.
Flashlights and Flares
As per the Canadian Red Cross guidelines, double check to ensure that you have your Canadian approved flashlights and flares. Canadian approved flashlights are watertight, and the approved flares are type A, B, or C. Remember, these are required by the law! Including them in your boating kit will help you ensure that they are never left behind.
First Aid Kit
Sustaining an injury out in the water is already scary enough; you need to ensure that you can act quickly and safely to minimize any damage. Even simple and non-threatening injuries can be treated with just a few useful items in your first aid kit. Bandages, disinfectant, and any required medications are all good things to have handy. Don't forget to restock often!
Avoiding Intoxicants
Most people would never drive a car after consuming alcohol, and boating should not be any different. Even with less congestion on the water, drinking and boating is still a very unsafe practice. Make sure to keep your passengers, and yourself, both happy and healthy during the trip; avoid alcohol, or any other intoxicant, during your time on the water.
Avoiding Sunburns
The sun is the unexpected danger of boating; it is very easy to get sunburnt while being in the water for hours on end. Because the sun reflecting off the water surface amplifies its' harmful rays, you will need to take extra care of your skin. Make sure to bring an extra bottle of sunblock with a high SPF, as well as a hat and sunglasses. If you are going to be swimming, it may be a good idea to opt for a waterproof sunblock, so you're protected at all times.
Now you're ready for your boating adventures! See new and used boats for sale by Pride Marine Group here!