Handy Items You Should Keep In Your Boat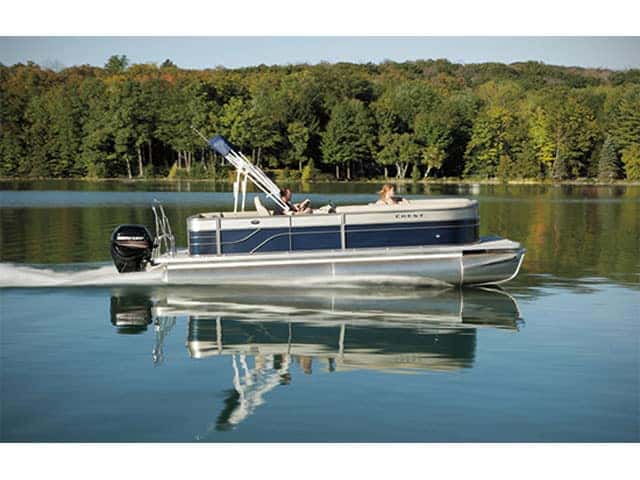 There's nothing more annoying than having a great day out on the water wrecked because you forgot something onshore. While it can be hard to determine what exactly you will need during your day boating, having a fully stocked boat can help keep you prepared for any situation. Keep reading for our list of things you should keep on your boat. Don't have a boat yet? Pride Marine Group has a large selection of new and used boats for sale in Ontario.
Things to Keep on Your Boat
Water bottles: This is to keep you and your passengers hydrated while out on the water. The hot sun is intensified by the water reflecting it. Keep water bottles onboard at all times. They don't have to be plastic; you can buy reusable water bottles and fill them up when you run out. Much more environmentally friendly.
Sunscreen: This goes back to the hot sun reflecting off the water. You're definitely going to want to reapply throughout the day, especially if you're planning on doing some swimming.
Tool Kit: You'd think this one would be a no-brainer, but you'd be surprised by how many boaters forget this one. There is nothing scarier than having your boat break down in the middle of the lake. Keep a tool box with wrenches, screwdrivers, pliers, electrical tape, spare fuses, a knife, and a wire testers on board, just in case.
White Vinegar: There are multiple uses for white vinegar on a boat. If you get bit by a mosquito, you can apply a dab of the vinegar to reduce the itching. If your boating in saltwater, white vinegar can relieve the pain from a jellyfish sting. If the boat's head gets clogged, white vinegar can act as Draino substitute (plus its chemical free). While you don't have to worry about ice right now, vinegar can help remove it if you're an avid boater in the winter.
Extra Line and Rope: Again, extra line and rope might seem obvious, but many often forget them. They're often needed for tying things down or securing broken parts back together. An emergency rope should be on the boat as well in case someone falls overboard and the current is strong.
Jumper Cables: Whether they help you or another stranded boater, jumper cables should be on your boat at all times. Much like a car, the battery can wear out at the worst time. A jumper cable can save the day if it decides to burn out on the water.
Extra Life Jackets: Having extra life jackets on your boat can let you take more friends out on the water.
Toilet Paper: Just in case nature calls and you don't have a bathroom on board.
Garbage Bags: These are super handy if it rains to either protect electronics or use as a rain poncho. They can also be used to patch up a ripped canvas, or you know, hold garbage.
Now that you've got the list, all you need is a boat. For new and used boats for sale in Ontario, check out Pride Marine Groups'  inventory today.