Getting Your Boating License in Ontario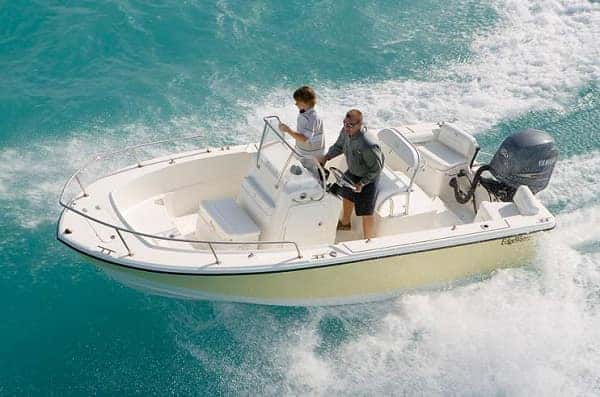 For those who love outdoor adventures, Canada provides some of the greatest areas for freshwater boating in the world. But in order to enjoy boating in Canadian waters, you need a boating license, by law. Luckily, getting your boating license in Ontario isn't too difficult – you can even get a temporary license online in just a few hours! Keep reading to find out all you need to know about getting your boating license in Ontario.
Already have your boating license and on the market for purchasing your own boat? Pride Marine Group is a multi-location boat dealership in Ontario that has a large inventory of quality boats. See our inventory here or by calling (800) 991-3006.
It's the Law
The ASM Safe Boating Council encourages all boaters in Canada to complete a Transport Canada Accredited course in order to receive the Canadian Boating License. This license is officially known as the Pleasure Craft Operator Card. If you plan on operating a boat in Canada, you MUST have a boating license. It's the law; boating without an operator's license, you will automatically be given a $250 fine.
Getting Your Ontario Boating License
Ontario offers some exceptional areas for freshwater boating, including inland lakes and rivers, as well as access to several of the Great Lakes. During the summer season, boaters also have the opportunity to boat in James Bay and Hudson Bay, located in in Northern Ontario. One of the more popular Ontario destinations for boaters is Lake Ontario, which is one of the five Great Lakes. Lake Ontario provides many boating opportunities, such as fishing, sailing, cruisers, house boats, marinas, ports of call and more.
In terms of boating laws, Lake Ontario can be a bit of a tricky area due to the split of governing between Canada and the USA; Ontario governs the lake from the north, while New York governs it from the south. In terms of boating, Ontario's laws tend to be stricter, so it is essential that you know them and obey them whenever you are on the lake. According to Canadian law, in order to operate a motorized boat, you must have a boating license. Keep in mind it does not necessarily have to be an Ontario boating license; a license from any of the other Canadian provinces or territories, or an American boating license, should suffice. Luckily, getting your boating license in Ontario is simple enough – you can even take the course and exam online now! When you pass the exam, your boating license will be mailed directly to you within 3-4 weeks. Your other option is to schedule the exam, and take it when you arrive in Ontario. When you pass the exam, you will be given a temporary card that provides full boating privileges.
The Course and Exam
The Boating License Course can be done easily online. The course is $49.95, and includes roughly 3 hours of classroom learning; the course is designed for both experienced boaters, as well as beginners from ages 8 years and above. The course will end with the Transport Canada approved exam; once you have completed and passed the exam, a temporary Pleasure Craft Operator Card will be available on-line for printing and can be used until your permanent card arrives. Your Pleasure Craft Operator Card will be mailed 3-4 weeks after you've completed the exam. If you don't pass the exam, the course allows you to try again for free.
Looking for a boat dealership in Ontario to find the perfect boat for your freshwater adventures? Call Pride Marine Group at (800) 991-3006 today!