Frauscher – Runabouts

EXPLORE THE RUNABOUT COLLECTION
1212 GHOST
(R)EVOLUTION
While most Ghosts stay invisible the new Frauscher 1212 Ghost enthuses with an evolution of the Frauscher design language that is both bold and beautiful. Along with other Frauscher models the 1212 Ghost features distinctive elements like the huge teak deck, frameless and tinted windscreen as well a straight bow design – for a maximum of space and comfort. The side air intakes – first featured on the 747 Mirage and then on the 1414 Demon – are further developed and give the side profile a very distinctive look. The back features a swooping design framing the generous teak bathing platform in spectacular fashion.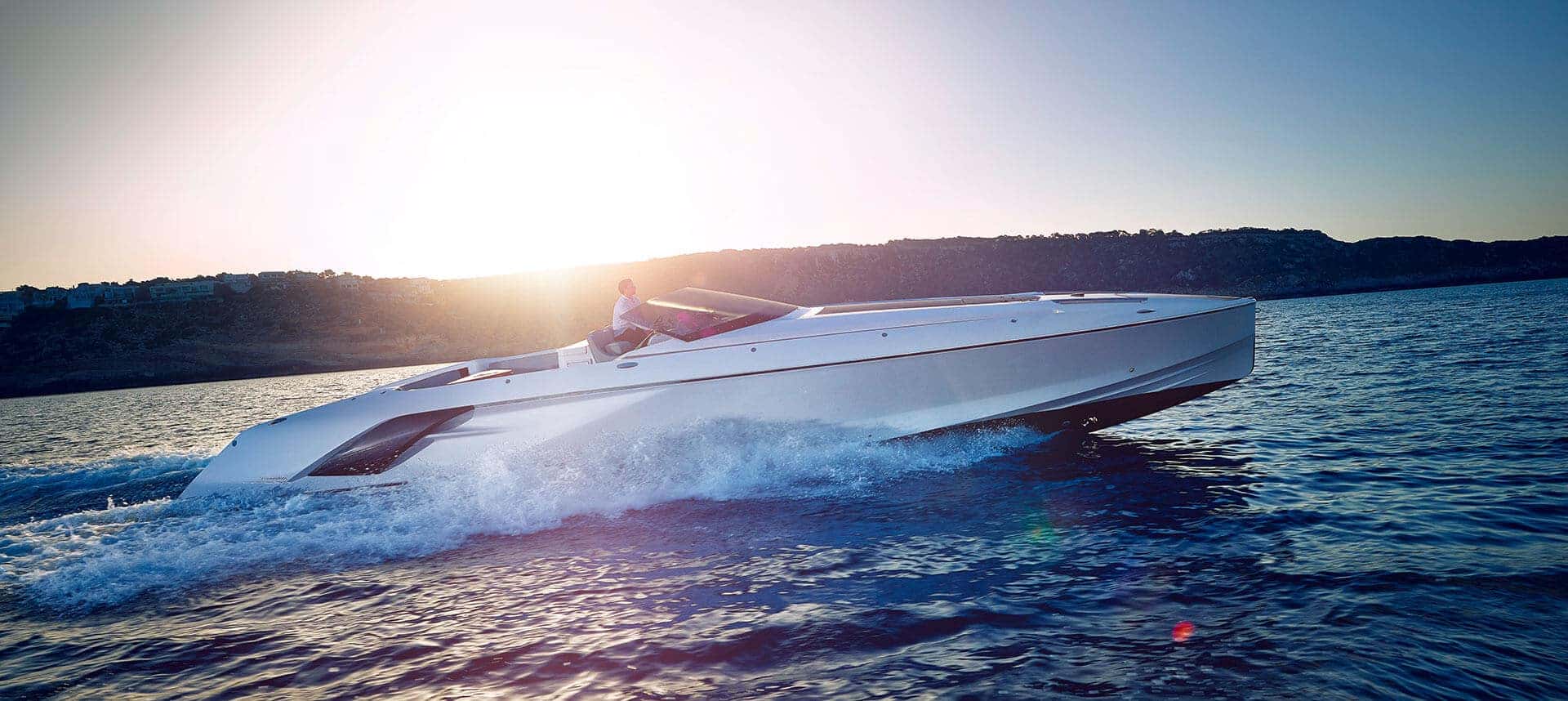 1414 DEMON
The Frauscher 1414 Demon raises the Frauscher feeling to the next level!
An extraordinary 46 foot offshorer that completes the unique Frauscher design with a perfect living space for a weekend trip. The 1414 Demon combines the key Frauscher design DNA: flat bow with vertical stem, tinted and frameless windshield, air inlets in carbon; with a unique sporty feeling at the helm for a boat of that size.

"We were first-time boat buyers when we dealt with pride Marina at the Toronto Boat show. They are the reason we decided to buy a boat. They were so patient and answered our long list of questions we had about boats and boating. Loved the fact they offered us free delivery, a lesson on launching/docking and showed us every function on our boat before leaving us. 100% the best experience with them and our new boat."
– Kim & Jason W.