The Comprehensive Guide to Purchasing Your First Boat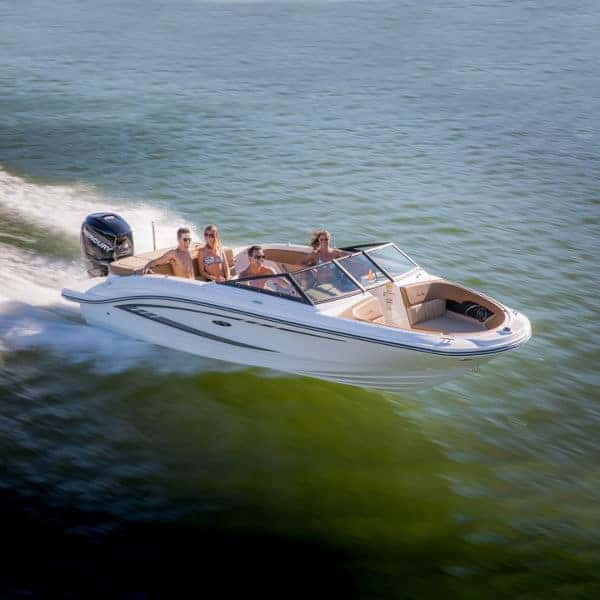 If you're considering purchasing your first boat, the range of choices can very overwhelming. There is not an one size-fit-all option for boat buying, and finding a boat that suits your needs, lifestyle, and budget isn't always quick and easy. If you're set on purchasing your first new or used boat in Ontario, check out our comprehensive buying guide below!
New or Used?
Finding new and used boats for sale in Ontario isn't a difficult task, but deciding which of the two is best for you can be. If you are less worried about your budget, buying new is more stress-free and gives you more options, but the cost is higher. Buying new offers the benefits of having a buyers warranty in the event of a malfunction or unexpected issues.
Pre-owned or used boats are the more frugal choice; a boat that is less than 5 year old can cost over 50% less than its new counterpart. Another bonus of buying used boats is that they are likely to already come fully equipped, thus cutting your cost further. If you choose to buy a used boat it may take longer to find one that suits all of your needs, plus you aren't likely to get a warranty.
Motor or Sail?
Each type of boat is good for a variety of different purposes and situations. Motor powered boats are often much more newbie-friendly, since they rely heavily on navigation from the helm.
Sailing boats, on the other hand, rely more on the wind for navigation, which can be difficult for inexperienced sailors or first-time boat owners.
Your activities on the boat will also influence which type is best for you. Some boats are better for cruising, fishing, or sports, and you will need to do some research to see which boat is most useful for your intended use.
Large or Small?
Determining the appropriate boat size for you requires many factors. How long will your boating adventures be? Will you be using it on rivers, lakes, or coastal waters? Do you want to do overnights in your boat?
Boats for mainly rivers and lakes require a small or medium boat, which are between 20′ and 40′. For larger bodies of water, you will need larger boat sizes.
New or used, Pride Marine Group is here to help you find the right boat for you and your needs. Find your perfect boat here!