The Chris Craft Boating Difference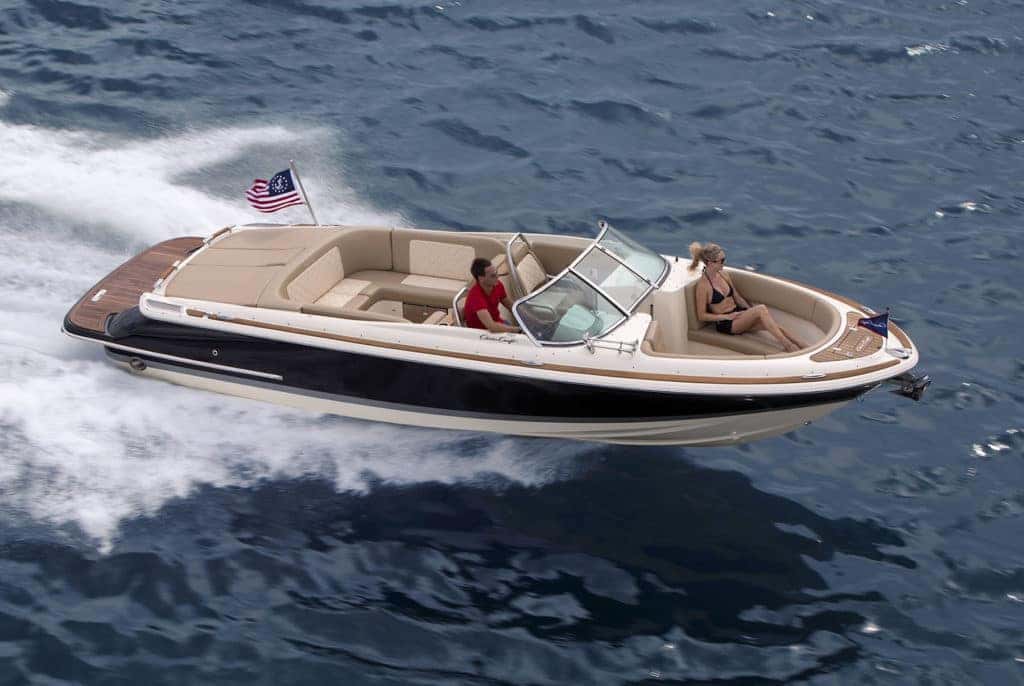 Chris-Craft boats have been setting standards since 1874. In the early years, they manufactured hunting boats, vessels for the war, and then recreational boats. The company's vision is to build boats that stand out from the crowd. Whether new or old, a Chris-Craft boat stands out even when surrounded by several other boats. In the market for a Chris-Craft boat? Pride Marine Group sells used Chris-Craft boats in Ontario; take a look at our inventory!. Keep reading to learn what makes Chris-Craft boats different from other manufacturers.
In the early 1900s, the company shifted their attention from hunting boats and vessels to custom pleasure boats for the wealthy. In the 1920s, they had switched gears once again, focusing on faster, more economically priced boats for the middle class, becoming one of the first production boatbuilders.
Signature Design
While many boats are made to serve a utilitarian purpose, Chris-Craft boats are made for pleasure; they are made to drive around on the water for the fun of it. Chris-Craft devotes a lot of time and effort into building boats. This is largely due to each and every boat is made to order, as well as continued use of hands-on techniques with modern technology. The flared shape of the bow allows for more space on the deck and reduces spray for a drier ride. These boats are easy to spot amongst a crowd due to the distinctive V-shaped hull and tumblehome design. This is shape has been used for years due to its optimal performance and stability in even the worst weather conditions. The boats also offer a timeless look that will still look stylish and luxurious years later. No matter how old the boat is, it will still have the classic Chris-Craft look that will still turn heads regardless of the age the boat is when buying used. This is a luxury that you don't find with other boat manufacturers.
Lasts a Lifetime
Chris-Craft boats are made using a 6-step lamination method that creates the brilliant exterior. A UV-resistant polyurethane is added to the gel coating of the exterior to protect it from damage for years to come. Paint is brushed over the gel coat to create a glossy finish that not only looks good but lasts for ages, as well as protects against oxidation. A quality vinyl ester resin is used in the gel coat to prevent blisters and cracks. You'll never find a Chris-Craft boat that rattles in choppy weather conditions; this is due to the stringer grid, which is securely attached to the hull with weld-on adhesive.
Traditional Craftsmanship
The design of Chris-Craft boats is elegant yet simple. The boats are created using both hands-on techniques along with modern day technology to produce boats that are easy on the eyes and even easier to operate. Each model features retro styling with teak wood accents. Teak decks give a feeling of tradition.
Attention to Detail
If there is one thing that Chris-Craft boats don't neglect, it's attention to detail. From the bow lights to the windshield frames, to the double stitched upholstery, these boats are custom designed to showcase the Chris-Craft styling.
Chris-Craft is a boat manufacturer that aims to exceed customer expectations and so do we. See our available boats here and call us at 1-800-991-3006 with any questions!