Tips on Buying a Wakeboard and Wakesurf Boat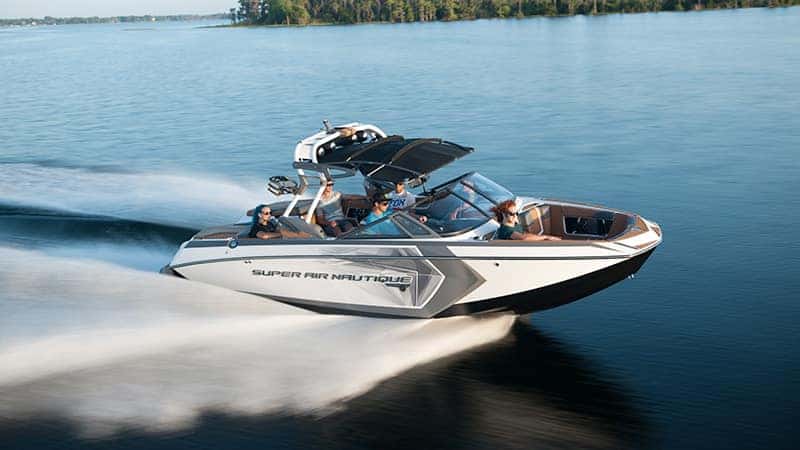 Looking into getting a new wakeboard or wakesurf boat? Good news! There are several options for wakeboard and wakesurf boats for sale in Ontario available that you won't have to drain your bank account to get the boat you are looking for. While newer boats have more features and upgraded technology, older models that are well maintained will do just fine as well. With so many decisions to make, we put together a few handy tips to help you determine what's right for you.
First things first, what exactly do you want the boat for? Are you planning on doing any of the following:
Wakeboarding
Water tubing
Water skiing
Wakeskating
Wakesurfing
If you plan on doing all of the above, it will be more beneficial for you to get a bigger boat. A bigger boat will give you more room to accommodate guest and equipment.
What About Sizing?
If you decided that you want a boat to accommodate more, you should look for a boat that is at least 20 feet with an open bow, which allows your passengers to sit at the front of the boat with bench style seating. If you're an avid water skier and are looking to get make some great turns, then a 19-foot boat will work great.
V-drive/direct drive vs Inboard/Outboard?
Higher quality, professional wakeboard boats will have a v-drive or direct drive engine. Less expensive, more recreational oriented boats will have an outboard or inboard engine.
Direct drive engines are located near the middle of the boat and directly send power to the drive shaft and propeller from the motor. Direct drive wakeboard boats tend to be used in smaller wakeboard boats and are favoured by water skiers.
V-drive engines are located near the rear of the with a similar concept to a direct drive engine. The power goes to the propeller and the driveshaft from the engine. With a V-drive boat, you will get a much larger wake that will cut through the choppy water with ease.
Inboard/Outboard boats also have the engine mounted near the rear, though it is located inside the boat and will have a lower end unit outside the back end. This lower unit is what the propeller is attached to. Inboard/Outboard boats are better for family recreational boats, as they need more room, which is available in larger boats that will accommodate more people.
Direct and V-drive boats have a rudder for steering under the rear of the boat. This allows you to have full control of the boat and be able to turn quickly.
Extra Features
In terms of wakeboarding or water skiing, both direct drive and V-drive boats will work just fine; neither is better than the other. You can consider these accessories to improve either one of these boats.
Ballast Systems: These will give your boat extra weight to push a bigger wake. There are several options available from large looking duffel bag types to rear seat types.
Wake Towers: Wake towers are what allow you to get the height needed to pull off tricks for wakeboarding, wakesurfing, and other water sports. They also hold all the speakers, board racks, and other equipment.
Tower Speakers: These allow you to listen to your favourite music while out on the water.
Racks: These racks are very useful in that they provide a place for you to hang up your wakeboard, wakesurf board, skis (or any other equipment), and give your guests extra legroom on the boat.
Be sure to check what's available in our inventory! There are always numerous amounts of boats that will fit your needs. Questions? Call 1-800-991-3006!