Surf Edition
Byrant C1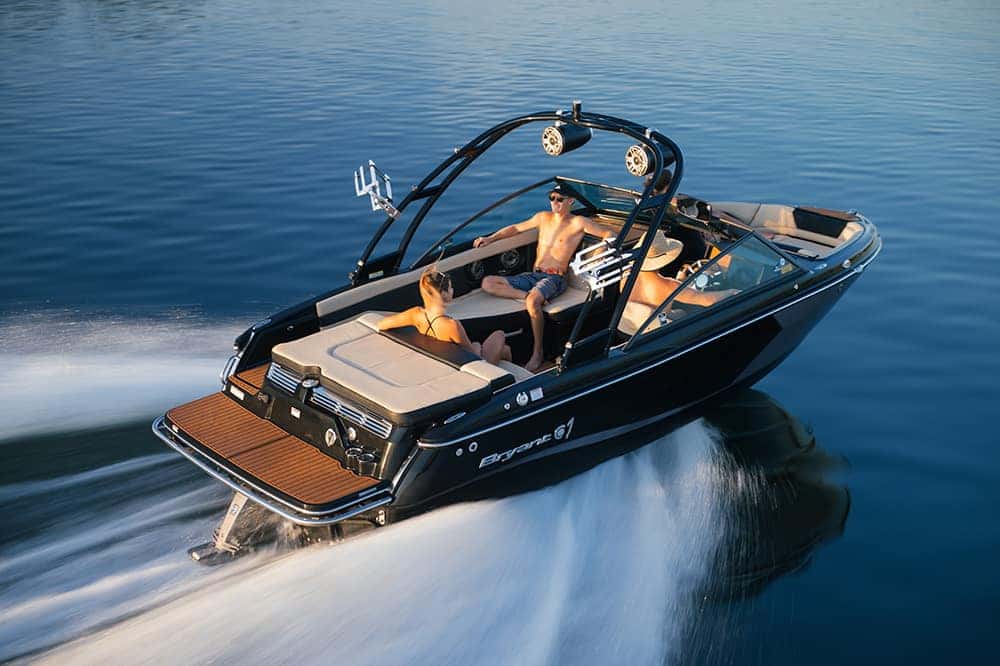 Ready for the adventure at every level, the Bryant C1 was made for the watersports family that loves to have fun on the water and comfortably relax when you're not going to the extremes. With the standard Integrated Surf Tabs and Volvo Penta Forward Drive engine and 800 pounds of ballast, the C1 is set up for wakesurfing, wakeboarding and any other type of towed watersports activity you choose. The 8-foot-wide cockpit affords plenty of room to comfortably relax, so you and your crew can enjoy the watersports lifestyle.
Byrant C3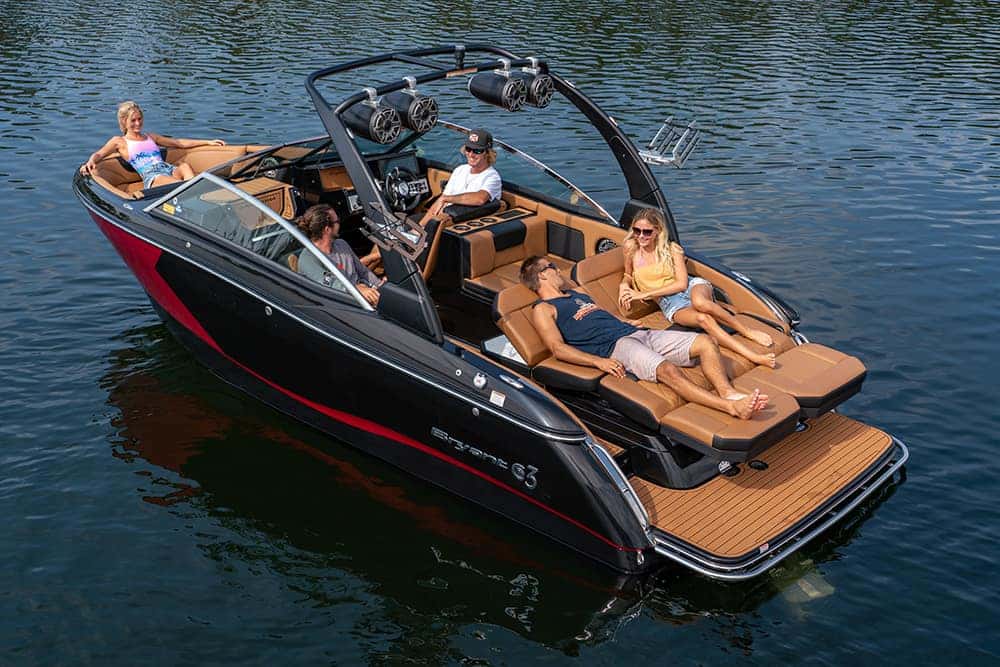 This beautifully equipped 23-foot boat brings with it a generous amount of storage and lounge space, while boasting exceptional performance for all types of towed watersports. Powering the C3 is the Volvo Penta Forward Drive along with the Integrated Surf Tabs and 1,200 pounds of ballast, give this Bryant Surf Edition an incredible wakesurf wave or wakeboard wake for any level of surfer or rider. Add these performance attributes to all the luxurious features and amenities, and the C3 Surf is ready to make lifelong memories for you, your family and friends for years to come.
Byrant C7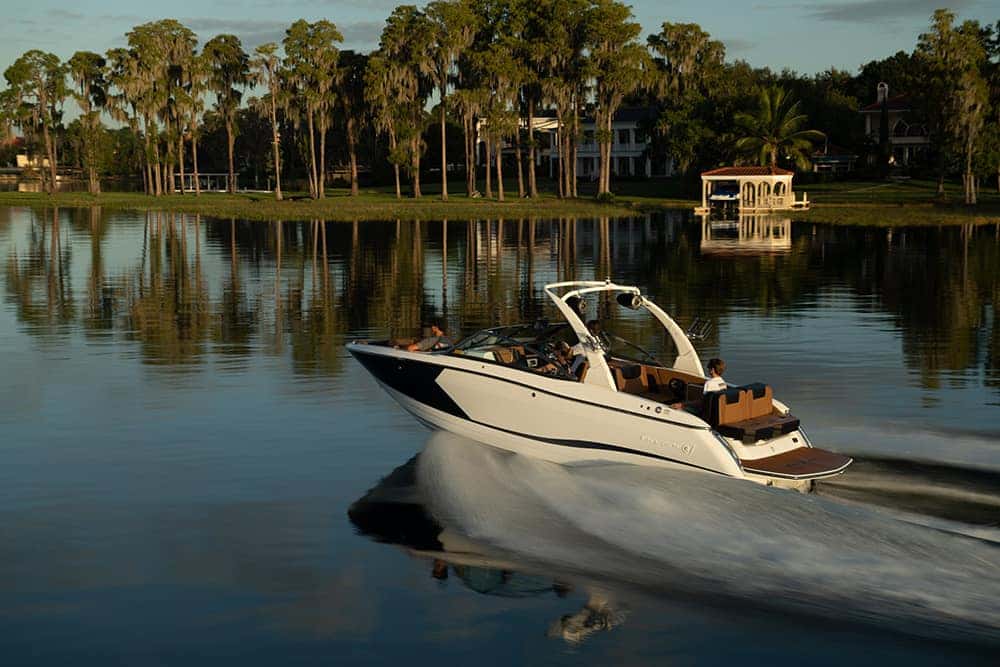 Created for those looking to take on big waves and big wakes, the C7 Surf is the new flagship model in the Bryant line-up. Coming in at 27-feet in length, this boat comes with ample amount of space for a large crew and all their gear for a fun day on the water. In addition, this model easily handles big water with its deep hull design. With the Volvo Forward Drive, Integrated Surf Tabs and 2,200 pounds of ballast, the C7 is an exceptional wakesurf boat that delivers luxury and pure boating pleasure.
Calandra
Calandra 21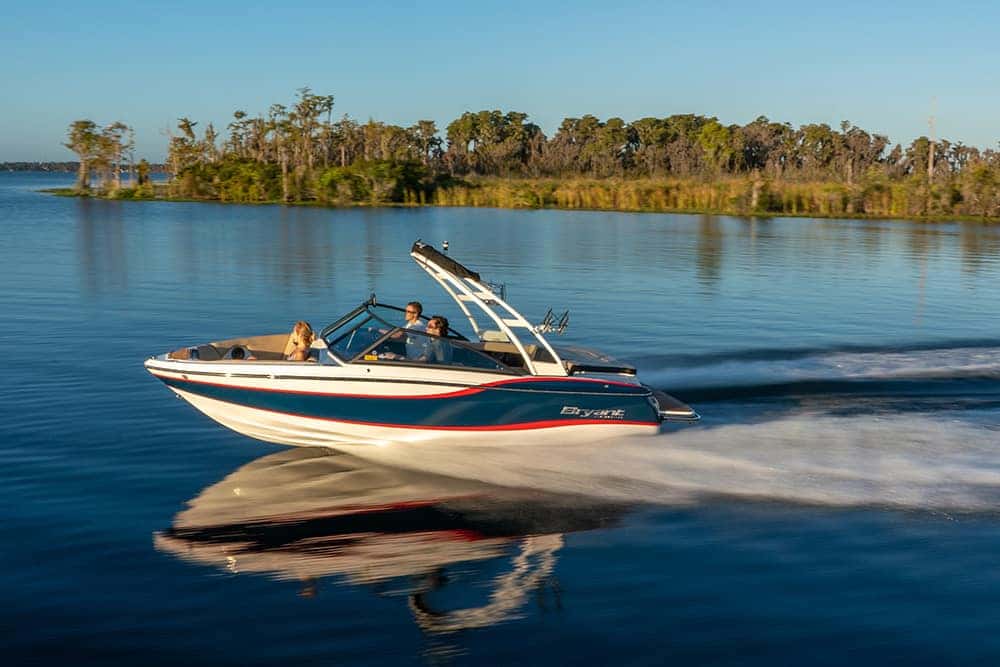 Set out for a day of fun and relaxation in your 21-foot Calandra 21. This boat boasts technology and features that make for a carefree and enjoyable boating experience. So, gather friends and family and head out in your new Calandra 21 to explore the waterways; making moments together that you'll reminisce about for years to come.
Calandra 23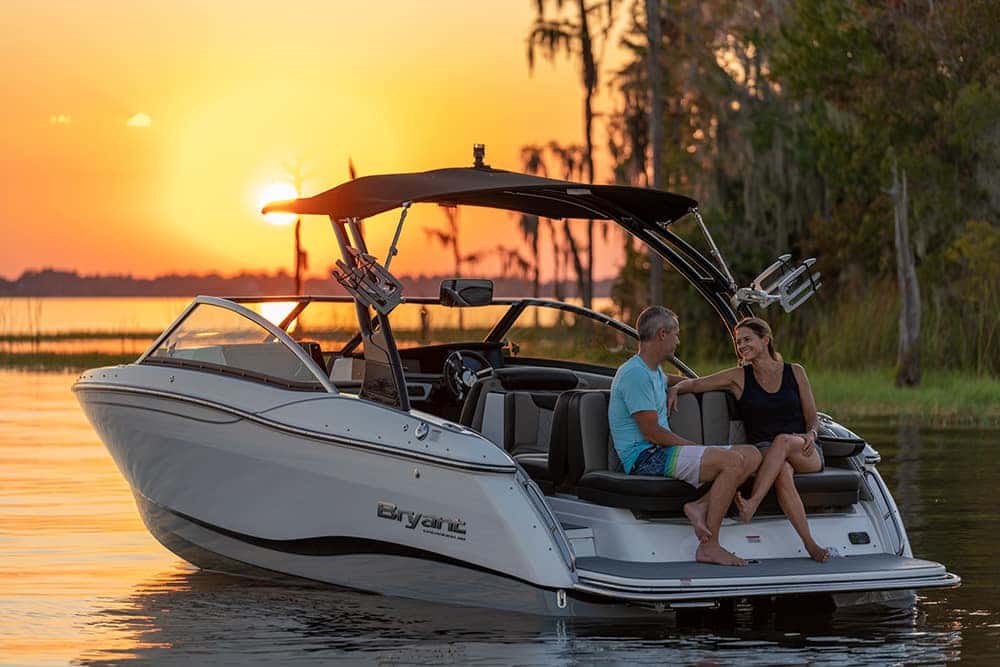 Cruising at the helm of this 23-footer brings together a unique combination of style, comfort and elegance. The Calandra 23 has an ample amount of storage and cockpit space for friends and family – this boat lives for the weekend. From tie-ups in your favorite cove, to pulling your favorite watersport activity, or cruising the open water, this Bryant does it all with ease. No matter where you take your Calandra 23, you're already at the perfect destination.
Calandra 27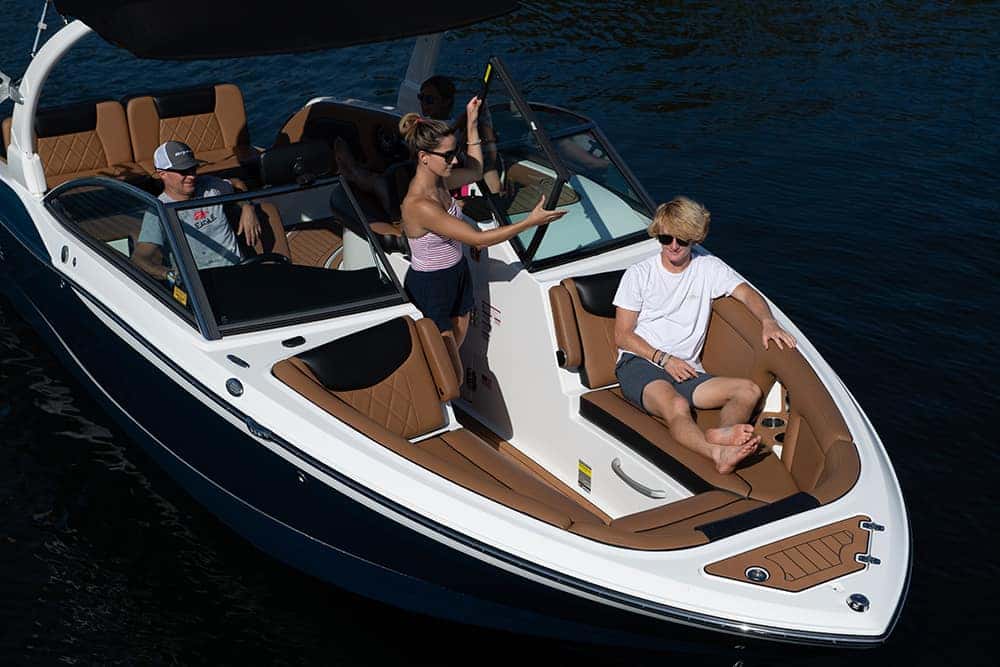 Made for the lifestyle we all love, the Calandra 27 commands your attention with its large footprint and luxurious amenities that appeal to every type of open-water boater. First-class comfort and meticulous attention to detail, this socially-appointed model caters to those looking to entertain while taking in the beauty of their local waterways.