Book Your Alukin Aluminum Boat Build
Built for Professionals
Fully welded aluminum boats for an active life where experience and adventure take centre stage. The Alukin hallmark is functionality and durability. Hull construction is the foundation of all boats.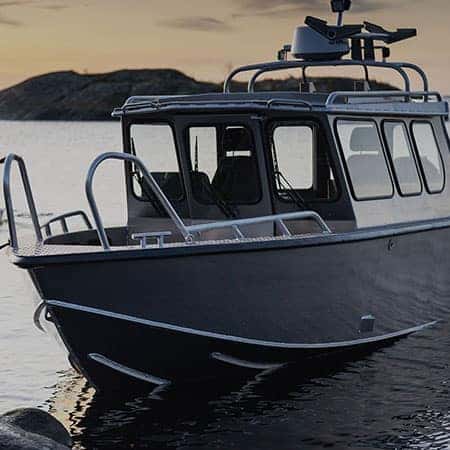 Safety.
The strength of ALUKIN's hull design is tested and proven by users with the highest safety requirements, where sea characteristics in a well-balanced hull are crucial. The hull is designed for the best driving characteristics in the entire speed register and built for the harsh weather conditions that the Nordic climate often offers.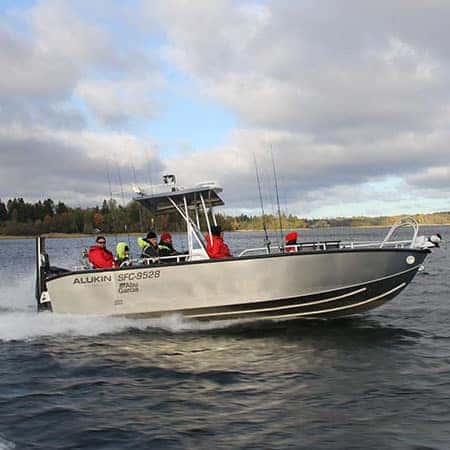 Functionality.
Ergonomics and thoughtful details for versatile and practical use are the focus. Hefty grab racks and plenty of spaces in the right places are examples of important factors for safely getting around or in and out of the boat in an easy way. To optimize functionality, Alukin offers the possibility of customized aft solutions on some workboats and cab models for sport fishing, diving, or work.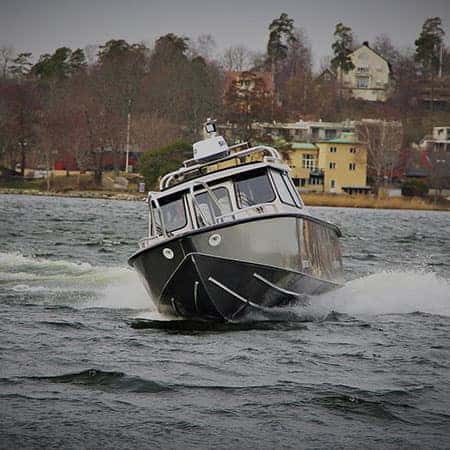 Durability.
The hull construction is based on transboundary bottom logs and longitudinal angular profiles make the hull extremely rigid and durable. All joints of the hull are welded from the inside and outside. Railings and arches are made of 40 mm aluminum pipes. All boats are surface treated with a SEAL system to further extend the life of the aluminum, strengthen its properties and make it easier to keep the boat clean.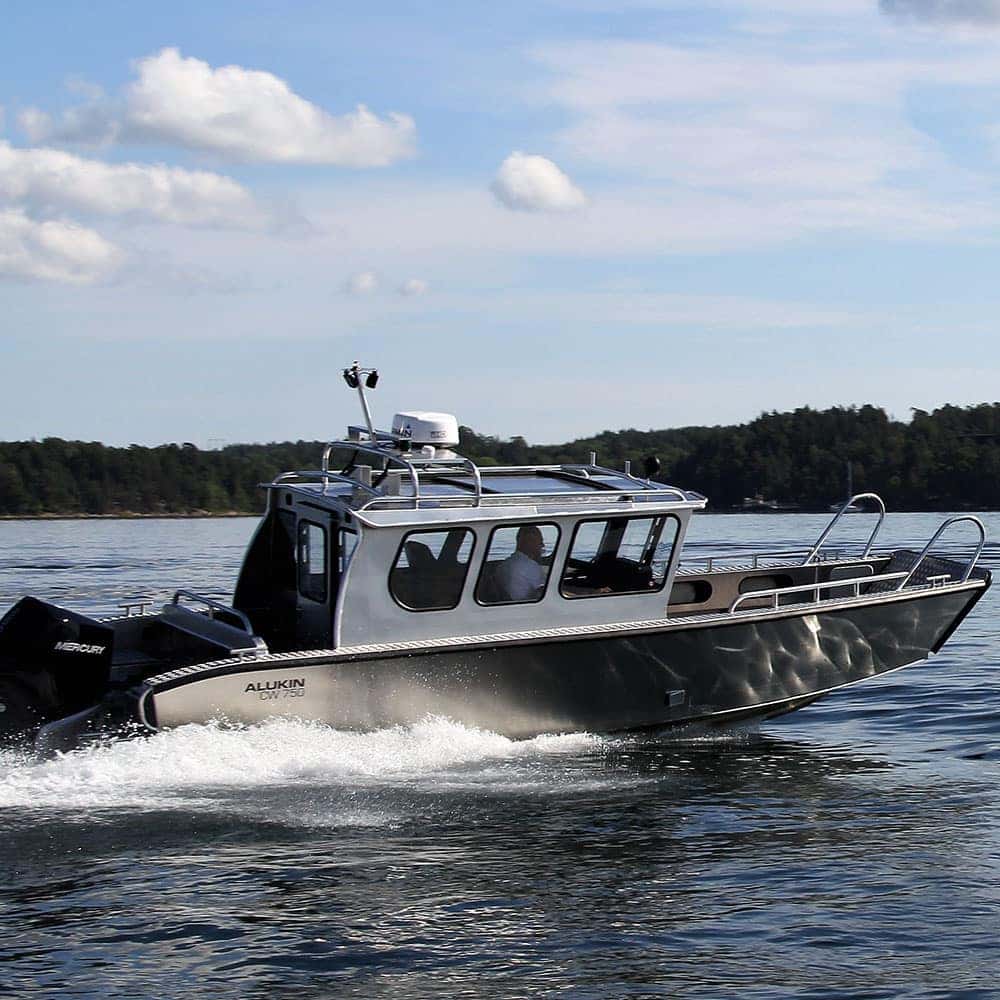 Comfort
The interior of the cabin boats provides an environment where comfort and ergonomics are a priority. Grammer chairs are standard in all cabin boats and the open models are equipped with comfortable flip-up chairs. Roca windshield wipers are standard in all cabin boats – three of them, for the absolute best visibility.
If you're looking to have a new boat next season, you'll need to place your order in the next 60-90 days to guarantee delivery.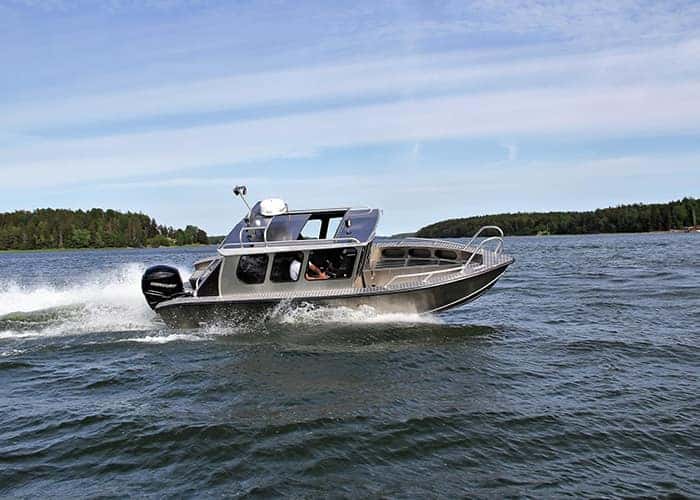 Why order now?
Fully customize your boat to your heart's desire
Enjoy your boat during Summer 2022
Get peak value for trade-ins (plus no winterization fees for your current boat)
Get exactly what you want, how you want it
Peace of mind knowing you'll have the boat you want for next season.
Your New Alukin Boat is Waiting for You
Boating is a very personalized experience. Whether you enjoy water-sports, cruising across the lake, catching a sunset, or relaxing on a hot summer day – we have a boat that suits your style.
Work with a Product Specialist today to custom design your new dream boat and enjoy peace of mind knowing you'll be enjoying it next boating season!

No Obligation
Enjoy a hassle free experience. No pressure. We are here to help, and get you in the boat of your dreams.
Customize Your Boat
A product specialists will work with you to identify your boating needs and wants. This will help match the perfect boat to you and your family.
Peace of Mind
With a simple deposit, your boat will be built and you will be enjoying it in Spring 2022.
Let us help you find the perfect Alukin boat.
Book a Design Consultation
We know each boating location in Ontario, and every boat inside and out and can help you identify the make, model, features, colours, and options that will suit you and your family wants and needs.

Consult with a Product Specialist (No Obligation)
We know each boating location in Ontario, and every boat inside and out and can help you identify the make, model, features, colours, and options that will suit you and your family's wants and needs.
Save Money
Not only do you get to use your boat for the remaining 2021 boating season, but you don't have to worry about winterization & storage. We will also help you take advantage of factory rebates, special promotions, and offers such as Pride Passport.
Enjoy Your New Boat Sooner
Ordering now will guarantee Summer 2022 delivery. Enjoy your new boat for the full 2022 boating season.