5 Things to Consider When Buying a Yacht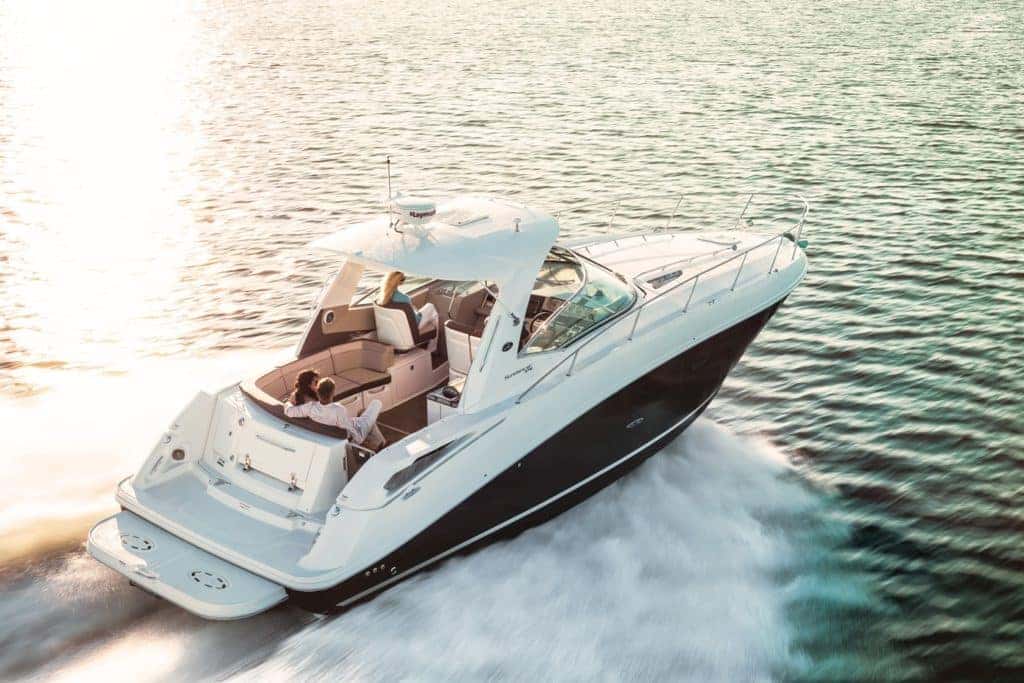 Buying a yacht is a huge investment, and with so many options available, finding the right one for you can be tricky. If you're looking for a high quality yacht, Sea Ray makes some exceptional ones. Sea Ray is an established North American boat manufacturer; they are also one of The most popular brand of  boats in the world. Sea Ray is a frequent recipient of the National Marine Manufacturer's Association (NMMA) Marine Industry CSI award. Looking into purchasing your own yacht? Keep reading for 5 things to consider.
Looking to find Sea Ray Yachts for sale in Ontario? Give Pride Marine Group a call today at (800) 991-3006, or contact us online to find out more about our entire Sea Ray line up.
5 Things to Consider When Buying a Yacht
Decide What Kind Of Yacht You Want:  There are several different kinds of yachts, and each with their own unique qualities. For instance, a sailing yacht will have a more natural feel in the water and can be raced competitively; whereas a motor yacht provides much more space and is often faster. You should do some research and consider what you intend to use your yacht for before making any major decisions.
Know Your Needs: Part of determining what type of yacht you should buy is assessing your needs. For example, how many passengers do you plan on having on-board? Will you and your passengers be sleeping there? Do you plan to use the boat to travel? These are all things that need to be considered. Also, if you plan to have a crew, keep in mind how many people you think you will be a part of your crew.
Buying New or Used: Another thing to consider when buying any kind of boat is whether you want to buy it new or used. Due to the size, a new yacht can take several years to build; new yachts are less likely to have issues when you get them, but are significantly more expensive than used ones. On the other hand, while used boats are much less expensive than newer boats, when you buy used, it can be difficult to know exactly what you are getting, as the boat may have issues that are not easy to spot.
Get a Broker: A yacht broker is a bit like a real estate agent; they will be able to show you multiple options. Seeking out a yacht broker is particularly useful if you are in the market for a boat on the upper end of the spectrum. Yacht brokers will be able to find you more online listings and send you yacht brochures from manufacturers to review. They will also accompany you to shipyards if you are considering a fully customized or semi-customized design.
Expect to Spend More: When you're on the market for a yacht, you should expect to spend a bit more. Production yachts, which are built in a factory, can start at $100,000 and can go to upwards of $5 million. Semi-custom yachts generally fall around the $25 million range; fully custom yachts can cost more that $100 million. No matter which way you go, owning a yacht is a big investment, so be prepared to spend a lot to get the boat of your dreams.
Test Before You Sign: Before you sign for your yacht, make sure that you have taken it out for a test run to make sure that you like it. Usually taking a yacht out for a test is done at your own expense, but it can be well worth it. You should also have a survey team inspect a used boat for any engineering or mechanical issues before you agree to buy as well, as this will ensure that there are no surprises later on.
Looking for a quality yacht in Ontario? Pride Marine Group offers the full line of Sea Ray boats! Call (800) 991-3006, or contact us online to find out more about our Sea Ray inventory today.